New Slots
There are plenty of awesome reasons to head out of this world to find Planet 7 Casino . Okay, so… it isn't strictly out of this world as you can reach it on your nearest internet-enabled computer or mobile device. But still, they do offer an out of this world experience. We think you will agree when you check out the site for yourself.
We've got three very good reasons to do just that. Planet 7 Casino is always adding new slots and other casino games to its collection. We have news of three of those below, so check out the possibilities that await you today.
Who are the band members in The Mariachi 5?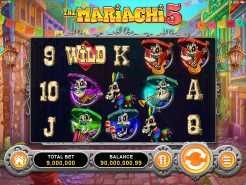 Good question, but you will discover the answer if you choose to play The Mariachi 5 Slots slot. Featuring five brightly dressed mariachi band members, all of whom look rather skeletal, this one brings in a Day of the Dead celebratory feel.
Five reels, wild symbols, scattered donkey-shaped pinatas… all the world is here. Oh, and those donkeys can help you on your way to securing some free games too. Find three and you get to select one of five versions of those spins to enjoy.
There is a Trigger Happy game to try as well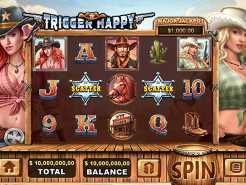 Truly Trigger Happy Slots , as it turns out, because the game takes us to the Wild West to see what lies in wait for us there. The two cowgirls appearing on the welcome image for the game aren't just there for display either - they're both wild. They each have a different role to play if you go through to the free spin feature as well. Add a lucky feature too and you can see this slot delivers the goods.
Accompany Cubee on a time travel adventure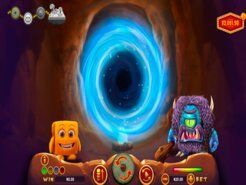 Cubee Time Travel Adventure Slots is nothing like any other slot you have ever played. That is a bold thing to say but it's true. Watch out for energy balls, as you'll need them to help sustain Cubee in his battle against his enemies. They pop out of a portal along with other things that appear with each game. Matching icons is still the idea, but there are no lines here.
You do get three time periods to visit, along with various collectables popping up in the final two worlds. That's before you reach Cubeeland, of course, your destination on this journey. It may not be the most predictable slot, if it can be called a slot at all, but it is a guaranteed delight.