All About Multi-Player Online Slots Tournaments
You'll find that many of the best online casinos that accept US players will offer you the chance to participate in multi-player online slots tournaments, and there are a few misconceptions regarding these tournaments, but here we'll let you know exactly what the deal is when playing in a multi-player online slots tourney.
Free Slot Tournaments for US Players
The main thing and the one thing that should be on your mind when you enter an online slots tournament is the fact that it is a competition and that money that's up for grabs has to be paid to the winners. These tourneys are not a gimmick that casinos have come up with to make them sound exciting, and you are actually playing against other slots players from around the world, competing for the cash prizes. Your aim, when spinning the reels is to accumulate as many coins and wins as possible, in the time you are given at the machine. All real money online slots tournaments will have a set time that you may play for, and this will be shown in a small window on your slots screen, and that time will be pretty short, usually 5 minutes, and it's up to you to make the most of it. Therefore once the time starts ticking away, there's no wasting it, taking breaks or thinking of anything else except getting those wins on the board and the coins in that balance.
Features of Online Slots Tournaments
As well as the clock ticking away you will also notice a few other differences to the slot when playing in a tournament, features that you will not see during regular online slots play. You'll see a window that shows your wins, sometimes called the wins box, and this is where all your wins will be displayed. Starting at zero it's your job to get the figure in that win box as high as possible and of course the higher your wins amount the higher you will be on the tournament leaderboard, and that leaderboard is the next thing you'll need to know about. The slots tournament leaderboard shows all players scores, with of course the highest scores at the top, and that's where you'll want your username to be. Remember that not all players will be playing at the same time, and although you only get 5 minutes in which to spin the reels the tournament could be a week long, sometimes even a month for the big tournaments, and players may enter, spin for their allotted time, and get on the leaderboard at anytime during the duration of the tournament. The leaderboard is an extremely important part of the slots tournament software as here you'll see plenty of information. You'll see your position in the tourney, along with all other players places, the amount of coins each player scored, and the dollar prize that's relevant to your position. Remember that your position on the leaderboard can change at anytime depending on other players entering the tourney and possibly beating your score, therefore many slots tourney players will check and look at the leaderboard now and then to see where they stand as the whole tournament comes to a close.
Free Multi-Player Online Slots Tournaments
Remember that although these great online slots tournaments offer real money prizes for the top scoring players, many of them are in fact free to enter, with some of the very best US online casinos providing their members with the chance to take on all comers for absolutely nothing. Free slots tourneys can offer prize pools into the thousands of dollars and if you're a slots player who enjoys hitting the reels for free now and then, and who doesn't, then these tourneys could be just what you're looking for.
Tournaments Becoming A Big Draw at Online Casinos
Bettors around the world who are looking to make the best use of a limited gaming budget are seeking out and playing slot tournaments at many of the biggest and most popular casinos available online to players from the U/s, the UK and Australia. Many of the casinos who cater to English speaking players are taking note of this and creating and expanding their offerings to fit the growing demand. Many online casinos offer freeroll tourneys that can can be played without an entry fee and some also offer tournaments with small buy-ins to expand the selection and create larger prize pools for those who are willing to pay an entry fee. Tournaments are a great way for slot players to increase the amount of play that they allow players a chance to try out new slot titles at little or no cost.
Following in the Footsteps of a Casino Giant
The casinos in Las Vegas and other land-based betting meccas have been using tournaments as a way to draw more bettors into establishments that are located in a crowded market; Bellagio Casino has been a front runner in this aspect of the business for many years and offers a wide variety of tournament options for different types of player. The casino holds invitational tourneys for those who visit the casino frequently and places bets at the casino on a regular basis and also offers low buy-in to high buy=-in opportunities to bettors who visit the casino an a more sporadic schedule. More and more land-based casinos are holding these types of competition to draw players into their establishments; a player may need to contact a casino to determine if they are eligible to compete in these type of tournaments before attending and competing.
Online Casinos are Taking a Page out of the Playbook
Slot bettors who prefer to enjoy slots on their computer or device now have the option to spin the reels and participate in tournaments right from a desktop, laptop computer or a device that uses iOS or Android apps and programming. Many of the biggest and most visited online casinos are now providing multiple options for US and UK slot fans and the pokie players in Australia. The variety of tournaments and slot titles offered give slot enthusiasts in all three countries multiple choices on a weekly, if not daily basis.
Gossip Slots Offers $30,000 Monthly in Prizes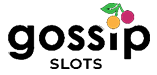 Gossip Slots Casino offers one of he most extensive tournament options at online casinos; Gossip Slots also creates a fresh list of tournaments every month that includes both daily and weekly contests. There are multiple tournaments daily, weekly and monthly that give slot players a multitude of options that can extend a players bankroll and allow for extended play for little or no buy-in. Players are advised to check the casino's schedule online as it does change monthly.
Multiple Daily Options and More at Intertops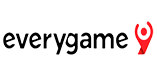 Intertops Casino has a long list of daily opportunities with low or no cost for bettors looking to increase their playing without increasing their cost. Intertops offers a daily Play for the Pot freeroll slot tournament and a Game of the Day tournament that requires only a small buy-in. Each day gives players free spins on a different slot title at the casino for those who qualify and for those who enjoy other casino games may want to give the free daily keno game a try. Intertopos Casino has one of the largest tournament calendars online that includes both weekly and monthly tournaments that includes the popular Big Gold Weekend slot tournament and the Top 5 Win slot comepetition that awards the prize pot to the top five finishers of the tourney
A Nickel is All You Need at Uptown Aces Casino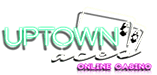 One of the most popul;ar online slot tournaments is the Daily Nickel Tournament at Uptown Aces Casino , where a mere five cents can land a slot spinner a sizable chunk of change if the reels roll their way. The casino also hold the weekly Super Weekend Freeroll and Newbies Free Slot Tournaments. The Newbie Free Slot tournament is only available the first weekend after signing up- at the casino so new players may want to take that into consideration when joining the casino and registering.
A Month Full of Opportunities at Drake Casino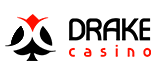 The free daily fun at Drake Casino is the freeroll tourney with the $100 prize pot that the casino offers to qualifying players at the casino. The weekly slot competitions include the Yes It's Friday Freeroll, the Thursday slot tournament with a $2 buy-in and $150 prize pot and the Weekender Progressive Tournament that has a $3 entry and a prize pot of at least $500. The bi-weekly tournament has a $5 entry fee, a prize pot of $5 and features a different slot every two weeks at the casino.
Lincoln Casino Offers Freeroll with Large Prize Pool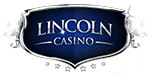 Lincoln Casino is known for going big and the weekly slot freeroll tournament is a testament to this as it offers a total of $1,000 in prize money, this is a very large pool for a freeroll. Lincoln Casino also features a daily freeroll with a $100 prize pool for qualifying registered players at the casino. Lincoln also hosts some of the best small stake tournaments online with a pair of $2 buy-in tournaments with $300 and $1,000 prize pools and the weekly Big Grand Tournament that has a $3 entry fee and a massive $3,000 prize pool.
Daily Freerolls a Great Place to Start
The daily freerolls at the previously mentioned casinos are a great place for those with little or no experience in slot tourneys, as they are designed for beginning players with little experience and are stepping stones to competitions with buy-ins and much larger prize pools. Bettors will want to make use of the freerolls as a teaching tool and stick to the shallow pond in this type of competition. Many players have learned the hard way that jumping in to high-stakes slot tournaments can be a mistake that makes what should be a fun activity into a financial situation that could have been avoided easily.
Invitational Tournaments at Land-based Casinos a Big Step
Many of the larger tournaments online, much like in Las Vegas and other casino destination spots are by invitation only and are not listed in this article. Before registering for a large tournament, whether online or at a land-based casino, players should check to see if they qualify if they were not sent an invitation by the casino. These casinos can help point players in the right direction when they are looking to move past freerolls and small prize pool tournaments.
Small Buy-ins Make a Great Second Step
Many of the casinos mentioned in this article take US players and feature online competitions with very little buy-in money required to get in on the non-freeroll action. Bettors who are inexperienced with slot tournaments will want to stick to freerolls and small buy-in competitions, as these are great ways to extend a small bankroll with little to no risk. There are few activities online or off that are fun, free and hold the possibility of financial game, even if it is a very remote chance.
Keeping it Fun and Stress-Free
Online casino play can be a great way to spend an evening at home while relaxing and letting the stress of the dayh fade away; any player who finds themselves worrying about the amount of money being wagered and lost at any online casino may want to be more proactive and step away from the spin button. Players should never bet more money than they can afford to lose and may want to seek help if and when it is necessary.