Mohawk Online Debuts Playtech's Comic Slots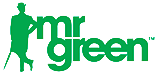 Play Now
Software developer, Playtech , has reached an agreement that will allow Mohawk Online's Sportsinteraction.com to debut the developer's line of slot titles based on DC Comics. Playtech owns the licensing from DC Comics and Warner Brothers and will release six games based on one of DC's most beloved characters, Batman.
Holy Cow, Batman
The first wave of titles are based on the Batman television series from the 1960s. Five of the games even boast some of Batman's long-time adversaries. The villains that will be covered in the first five releases are Catwoman, Mr. Freeze, the Riddler, the Penguin and the big, bad man himself, the Joker. The sixth title of the initial release reunites Batman with superhero and sometimes love interest, Batgirl. While some younger players may be disappointed by this older players will appreciate the campy fun of the original series. All six games will be linked to a progressive jackpot with multi-tiered payouts.
More DC Characters on the Horizon
Playtech is already making plans for future slot titles based on comic book heroes. The Dark Knight Slots Trilogy: Batman vs. Superman, Superman: Dawn of Justice and Suicide Squad are three of the titles in development that are based on the Warner Bros. recent line of DC superhero movies. James Frendo, the casino director at Playtech said, "These games are among our best-performing premium brand titles linked to our industry-leading progressive jackpots, and die to their success and customer response, we plan to continue adding DC-branded games to our portfolio in coming years."
Mohawk Excited to Play with the Big Boys
Mohawk Online is owned and operated by the Mohawk Council of Kahnawake; all profits are put into the Kahnawake community for the benefit of its members. The Kahnawake community is also excited by the inclusion of the new games by Playtech. The Grand Chief of the Mohawk Council, Joseph Nortan, said, "This is truly a landmark achievement for Mohawk Online; it is exciting to occupy the same stage as international corporations such as Playtech and Warner Bros. pictures." The casino and the community are looking forward to expanding their international clientele by adding this comic book-based series by Playtech, which is also looking to expand its international reach.
A Match Made in Comic Book Heaven
Both Playtech and Mohawk Online are looking to expand their reach in the online casino community and these games based on a popular group of superheroes and their villainous foes may be just the ticket. Both sides are excited about the initial agreement and are looking forward to see where it will lead in the future. Each party to the agreement have taken a huge step toward the shared goals of the two companies, but the real winners are the current and future bettors at Mohawk Online; after all, these are the folks who will get to play and enjoy the excellence of these premium licensed titles.