WebPass and Online Casinos
WebPASS is an interactive player system available at The Meadows Racetrack and Casino. The system keeps you up to date with the latest news, promotions, and specials that you claim by earning points you've earned online at MeadowsGaming.com. When it comes to news, this doesn't just mean casino news, it means entertainment and sports news from all corners of the world.
Popular Online Casinos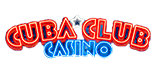 Play Now
Bonus
100% up to $250 / 200% up to $500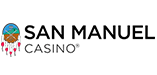 Play Now
Joining WebPASS
To join WebPASS, head to MeadowsGaming.com and complete the online WebPASS registration form. It's quick and easy. Answer a few questions, come up with a user name and password, and then read the terms and conditions. Click "register" and you're done.
WebPASS Benefits
Once you're enrolled in webPASS, you get special offers that you can see when you log in by clicking on the "Special Offers" tab. The special offers change regularly, but look for fun deals like a $20 voucher at The Meadows Racetrack and Casino's restaurants, free valet parking, or a $10 gift card for the casino's gift shop. You receive the special offers by racking up webCREDITS both online and at the casino. WebPASS members also get to enter periodic contests and giveaways.
Earning webCREDITS
WebPASS works by giving you credits for completing certain tasks. Simply logging into your account every day gives you 25 credits. Refer friends to the program and earn 100 webCREDITS for each friend who signs up. (Limit of 10 friends). You can also earn webCREDITS by finding the webPASS key each day, correctly answering trivia questions, and playing the online games at MeadowsGaming.com. After you've signed up and are earning webCREDITS, make sure you sign in regularly. After 90 days of inactivity, webCREDITS do expire. Before you head to The Meadows Racetrack and Casino , it pays to spend time earning points. You'll end up being able to cash in your webCREDITS for amazing deals that save you money during your day at the casino.