Grand Parker Casino Bonus Codes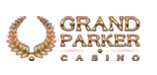 This new online casino has been getting more and more popular. It was first established in 2011, when the big online gambling boom happened. The Grand Parker Casino is fully licensed and regulated out of Curacao, as most of the websites operated by Milore Limited are. All of the games and the downloadable software are provided by Real Time Gaming. The website is fully functioning, with two languages available for players; English and French. They are available for players all around the world, including Canada, countries from Europe, and the US - friendly; as they use the US dollar as their currency. As most online gambling sites do, Grand Parker Casino uses various incentives when dealing with their members. One incentive that has proven to be a good way to not only attract, but retain players has been by providing bonuses and promotions.
Grand Parker Bonuses
Getting people to join an online casino has always been the pursuit of these gambling moguls. One of the most effective ways of acquiring new members has been by offering quality games, and at the same time bonuses that will give the players free money for which to play these great games. Grand Parker has taken it to the next level by offering some amazing bonuses that are sure to bring in more members. They have various bonuses aimed at those new players, where they can pick from several options. They have the Grand Welcome Slots Bonus and the Grand Parker Tables Bonus; each with their individual perks. The Slots Bonus is just that, free playable money to use when playing slots. The bonus is divided up into the first three deposits a player makes, where the first two have a 250% match, up to $2,500 for each deposit. For the third deposit, players can get 300% match, up to $3,000 ; these bonuses can total $8,000 of free playable money. If the new member prefers table games, they can use the Tables Bonus. The bonus is divided into the first four deposits the player makes. For each deposit, a player can get 125% match, up to $1,250; totalling a possible $5,000 of free playable money. On top of these great bonuses, if a player deposits more than $700 on their first deposit, they can get 250% match up to $2,500 with the High Roller Table Bonus.
Grand Parker Promotions
With the welcome bonuses being there to attract new members, the constant promotions provided by the Grand Parker Casino are there to reward the loyal players. They have weekly promotions that are divided into two sections, the slots and table games. As slots have a bigger following, the incentives are different. When a player deposits $21 or more, depending on how much more, they can get anywhere from 192% up to 400% match bonus on whatever amount they put into their account. These funds are obviously used to play slots with. For those players that prefer to play the table games, if they deposit $21 or more, they can receive 110% up to 262% match bonus on their weekly deposit. This is a great way for players to get a little extra playable cash so they can continue to enjoy their favourite games.
Grand Parker Casino; Benefit for All
These bonuses and promotions are here for two reasons; both are for the mutual benefit of the online casino and the player. The first reason is that a player will have more money with which to enjoy playing the games; while the second reason being to continue to bring in new members. With more new members, there will be more money, and with that effect the website will give back to their loyal players. Player will be able to receive free playable money when they sign up, as well as continue to get these great matching bonuses each week. Player will not be able to find this same treatment when going to a land based casino; they can even enjoy it all from the comfort of their own home.